Tommorow, on 30th of January one of our comunity main motors, Mitja Kovačič, will do a very special challenge for a charity reasons. He will do a continous 24h ride on Zwift platform to raise funds for My Name'5 Doddie fundation which raises funds for research into a cure for people suffering from Motor Neutron Desease. His activity will be a part of a massive world wide DoddieAid sporting event to actively support the fundation.
Here is what Mitja has to say about his challenge and motivation:
At 45 years old I should already learn how to keep my mouth shut…obviously, that is not the case with me. I will mention Ross Duncan here so you know what am I dealing with here 🙂 Long story with all the details attached in the Zwift Insider article below, but the short story goes like this: There is no way back for me! I'm doing my first 24h ride on Zwift as part of DoddieAid challenge. I will start with 3R 200km Special Event on Saturday at 7.30am BST and then continue for 24h. My miles goes toward North&Midlans team and so does all the funds raised during the ride. My goal is 1£ per 1km so aiming for 700£. You are welcome to join me on suffer-fest even if it is only for a few miles. Live stream: https://youtu.be/yObudi0tZ80 3R event link https://www.zwift.com/events/view/1610456 or anytime after 1.00PM BST on Watopia Tempus Fugit (hit "Ride With" Mitja Kovacic 24h DoddieAid on the main menu in Zwift. Make sure you are on Watopia World).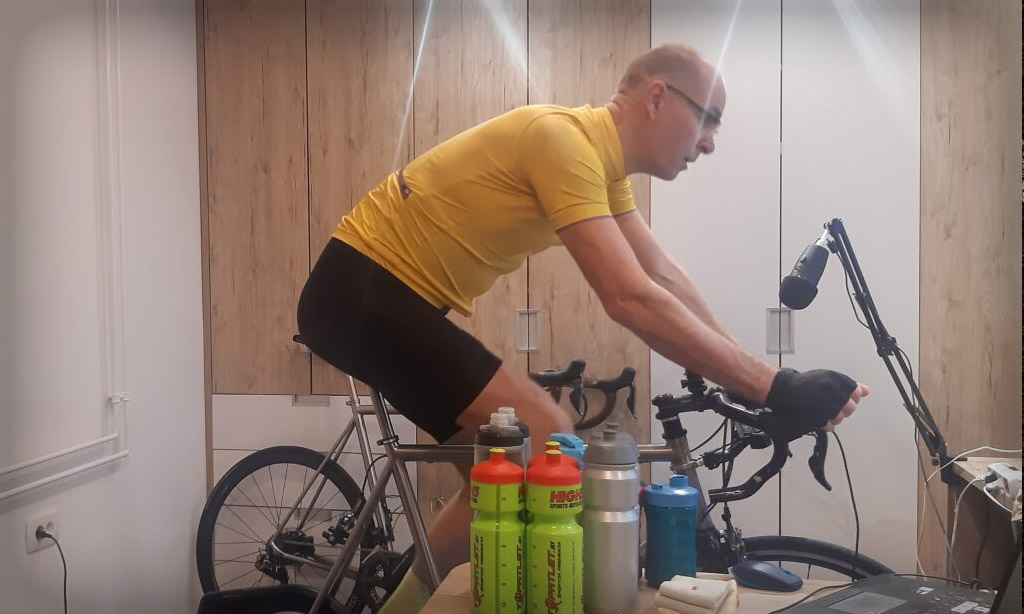 What is Motor Neuron Disease?
Motor neurone disease is a rare condition that progressively damages parts of the nervous system. This leads to muscle weakness.
It occurs when specialist nerve cells in the brain and spinal cord called motor neurones stop working properly. This is known as neurodegeneration.
Motor neurones control important muscle activity, such as:Gripping
– Walking
– Speaking
– Swallowing
– Breathing
As the condition progresses, people with motor neurone disease will find some or all of these activities increasingly difficult. Eventually, they may become impossible.
There's currently no cure for motor neurone disease. Treatment aims to:
– Make the person feel comfortable and have the best quality of life possible
– Compensate for the progressive loss of bodily functions such as mobility, communication, swallowing and breathing
Come Support Mitja
Donate to the charity and come and ride with Mitja on 30th January! Try supporting him at least with few miles helping pacing him along. If you can not not help in-game, be sure to support Mitja via his YouTube channel.
You can donate here: https://live.justgiving.com/pages/donate/b885e4be-7ee2-4cdf-98e1-478fb6e9c3e8